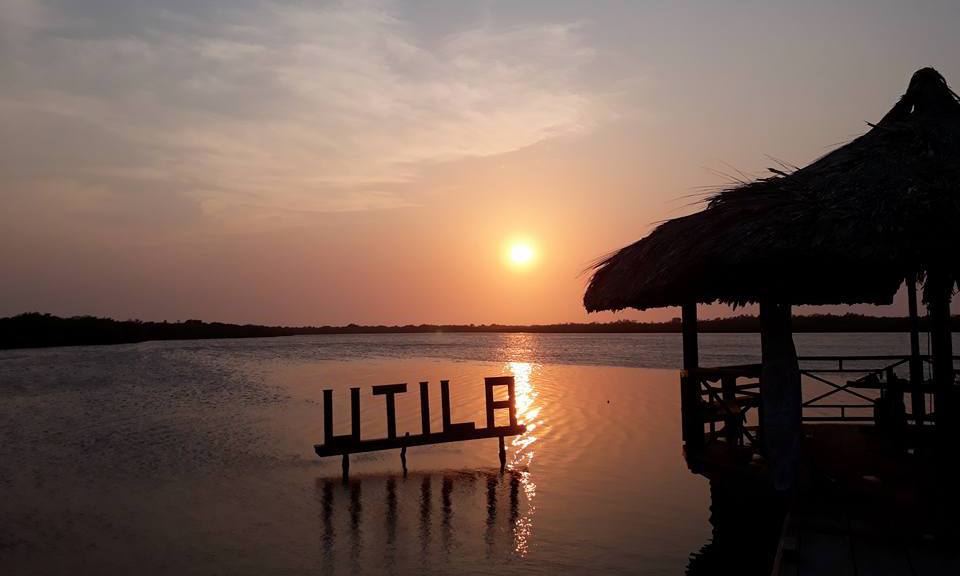 It's been seven years since my husband and I, finding ourselves with an empty nest once our three children had left home, sold all of our possessions in favour of setting off to travel the world. During that time, we have travelled around the whole world twice.
I'm often asked about my favourite place in the world. I'm also asked, now we find ourselves unexpectedly back in Scotland, but keeping socially distant and without the benefit of spending time with our family and friends, where I'd really like to be right now and why?
And, the truth is, I'd really like to be where we'd been planning to spend 2020.
That's on a tiny island in the eastern Caribbean Sea called Utila. It's the smallest of the Bay Islands just off the coast of Honduras. It's not a place that many people know about or have heard of and so it almost feels like a secret place.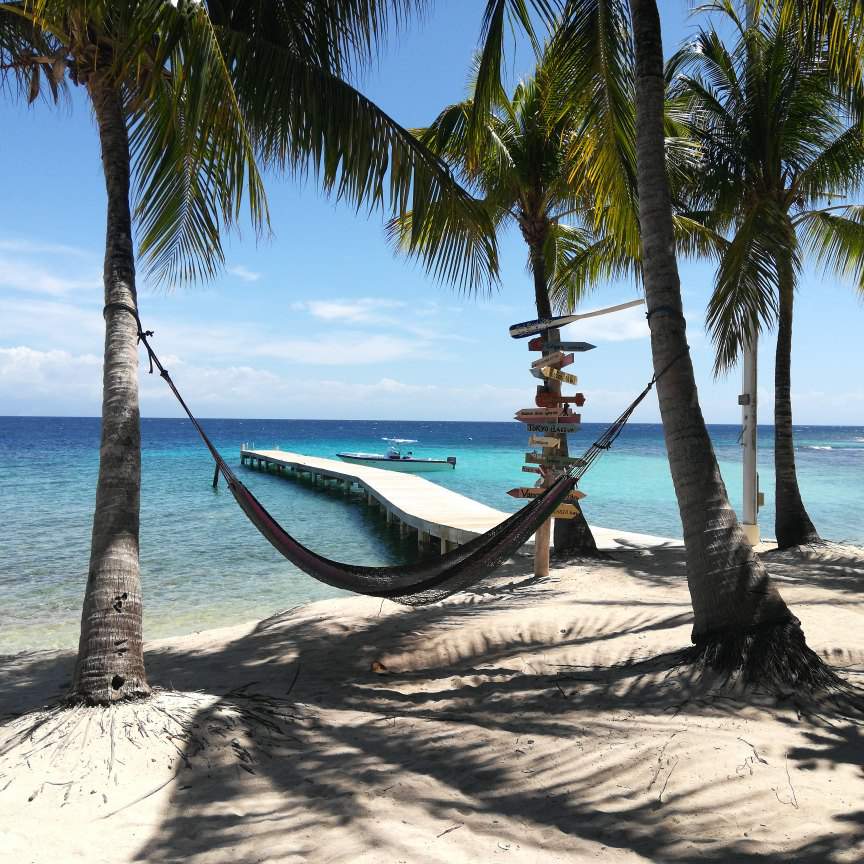 Utila sits on the Meso-American reef – the second largest coral reef in the world – tucked away in a bay where the water is warm and clear and the life is laid back and slow. I've heard of Utila being called the 'Key West of the 1950's' as it's kind of timeless and underdeveloped.
The island's power shuts down often, internet is sporadic, there is one bank, and supplies come onto the island from the mainland twice a week by boat. Utila is known for its scuba diving. There are thirteen scuba dive centres along the one main road.
Seven years ago, we too came to Utila for the scuba diving. My husband did his three-month Dive Master internship on the island and the time we spent there set our expectations for all of our travels to come. We fell in love with the island and the people. Intoxicated (sometimes quite literally as the rum is delicious) with the no news, no shoes, snoozing in a hammock, never really knowing what day it is kind of lifestyle.
It's not easy to get to Utila (or leave once you are there). We flew from the UK via New York and onto Houston Texas (for an overnight) before flying onto San Pedro Sula Honduras and a connection to La Ceiba on the coast. All the time the planes were getting smaller.
At La Ceiba we had a choice of a two-hour bus to the ferry or a twenty-minute flight.
On our last leg, we flew in a Cessna. I'd never been in such a small plane before.
I remember being terrified and exhilarated in equal measures.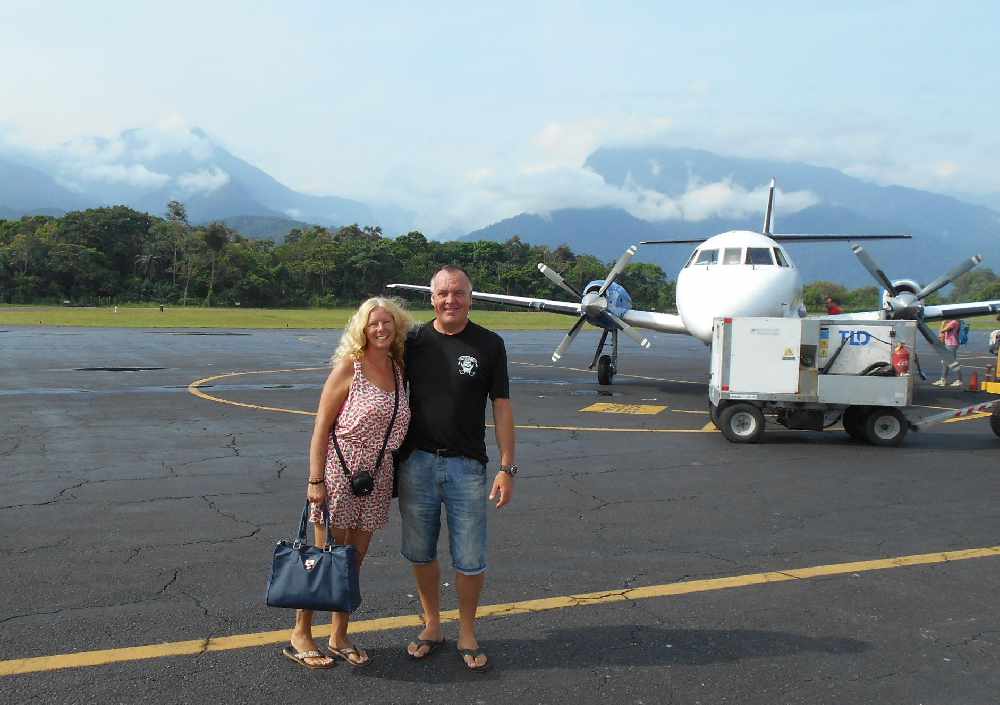 At the end of that summer, we moved on to explore Asia, and I fully expected we'd find another Utila somewhere. Perhaps amongst tiny islands in the Sulu Sea between the Philippines and Malaysia or off Thailand. And, if not there, then surely somewhere in Indonesia between Bali and Lombok? But there really is nowhere else in the world like Utila.
And, I'd really love to be there right now.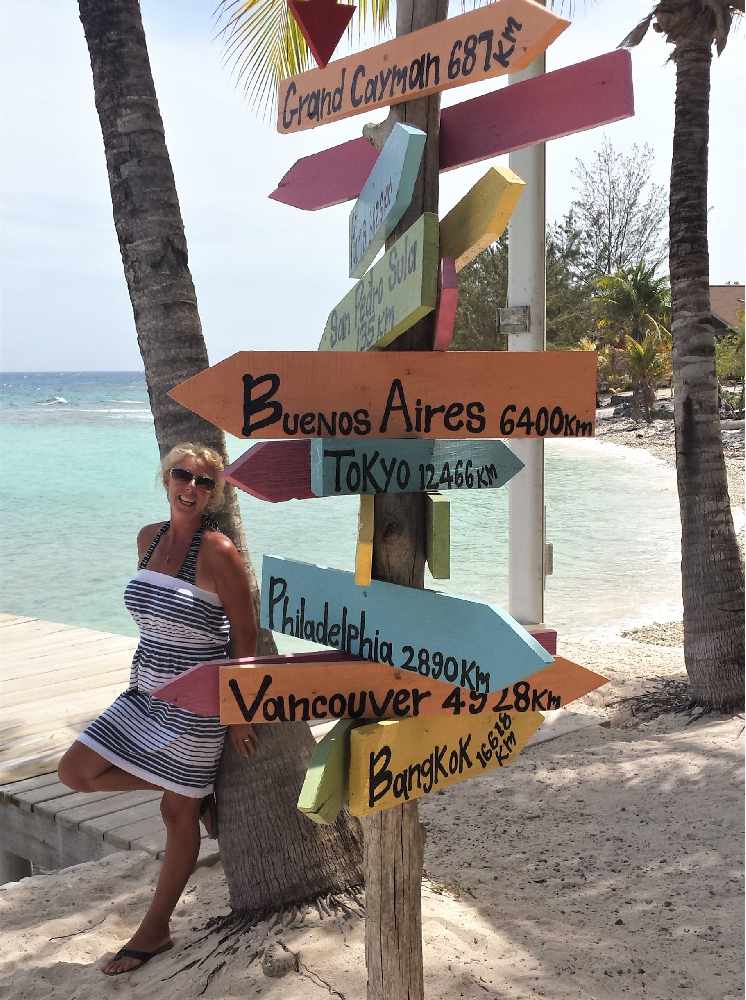 Please visit https://thebackpackinghousewife.com to read more of Janice's fantastic adventures.