Organising that much longed for break in 2021 isn't going to be easy. Your best bet for the most protection is to book a package holiday through a reputable travel agent. Here are 5 reasons why:
Reassurance
The pandemic has shown that navigating through the ever-changing travel advice is tricky and confusing. A good travel agent can help guide you and give impartial expert advice. They'll be fully informed on the rules and regulations for where you are looking to travel and can advise on anything you need to prepare in advance to comply with ever changing regulations. Travel agents such as Travel Counsellors can provide professional, impartial advice on all aspects of travel.
Financial Protection
If you book a DIY holiday, you will have very limited financial protection should one of the elements go wrong. However if you book a package holiday with a reputable travel agent, you will have full protection under The Package Travel and Linked Travel Arrangements 2018 along with ATOL cover as appropriate.
Personal Service
A good travel agent will get to know you; your likes and dislikes and your priorities. After listening to your wish list, they'll tailor-make a holiday to your requirements, making the whole experience completely stress-free and highly personal. When you call, you'll speak to someone who knows you and remembers you; no more queuing on hold and speaking with call-centres.
One stop shop for help
Hopefully all will go to plan on your dream holiday but if you fall ill, need to change your flight home, or have any other issues, your travel agent can take care of it. In a post pandemic travel world getting though to someone who can help quickly and easily is more important than ever. This means you can do what you're supposed to do on holiday- relax and enjoy it.
They do all the work so you don't have to
Regardless of your destination, travel agents are able to take care of every single aspect of your post pandemic trip from sourcing the right accommodation at a fair price, how to get there, hotel transfers, car hire, visas and even lining up your itinerary whilst away. They can also deal with changes and cancellations, which arise due to any disruption and make alternative plans accordingly.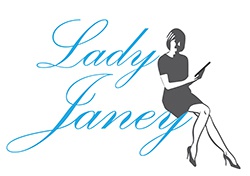 For more information on Janey and to read more of her Blogs please visit
Lady Janey | Fighting for Excellent Customer Service | Customer Service Blog