Poland is open for business once again, preparing to welcome visitors to its many beautiful and traditional festive Christmas markets from November.
With stiff competition from some of Europe's most popular destinations, Poland more than holds it own with short winter break packages guaranteed to get you into the Christmas spirit.
Travel.Radio takes a quick tour around the country's Christmas markets to give you a flavour of what Poland has to offer this Christmas.
For more information visit: www.poland.travel
KRAKOW – November 29th – December 26th
Krakow is home to arguably the most popular Christmas market in Poland.
Found in the 13th century square Rynek Glowny, it is lined with wooden huts each selling hot and cold food, toys, crafts, gifts and decorations.
There is no prettier setting, nestled between the famous Cloth Hall and the imposing St Mary's Basilica, and in November and December there is a real possibility of seeing some snow.
It is also one of the more affordable markets in Europe and visitors have chance to sample some of the delicious local sweet treats like gingerbread biscuits or mulled wine. , [d1]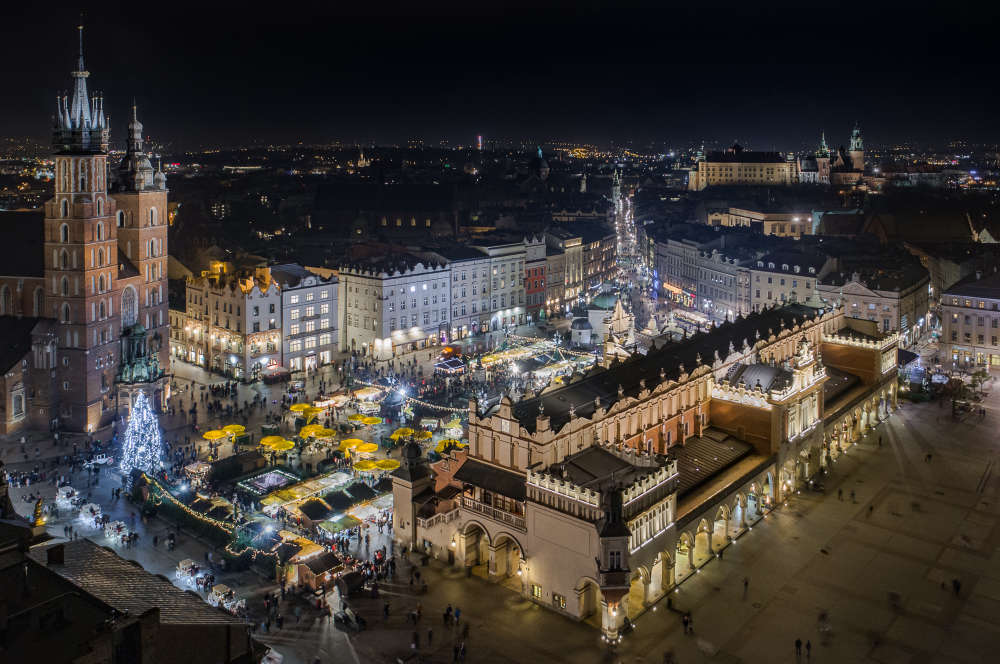 WROCLAW – November 19th-December 31st
Regarded as one of the best Christmas markets in Poland, all the activities centre around the Rynek Marquet Square and Plac Sony.
As well as all the usual crafts on sale there is food and drink from around the world, and of course traditional Polish specialities
On Plac Sony there is a three-level fairytale house with an observation deck, small tower and illuminated clock. Visitors can go inside to warm in front of the fireplace, enjoy a drink and view the magical Christmas city from up high.
There is also a Fairytale Copse where younger visitors can venture in to meet some of their favourite fairytale characters like Little Red Riding Hood and Snow White.
Wroclaw also offers a programme of artistic events and live performances, culminating in the Christmas Carol Singers Parade" on December 23rd..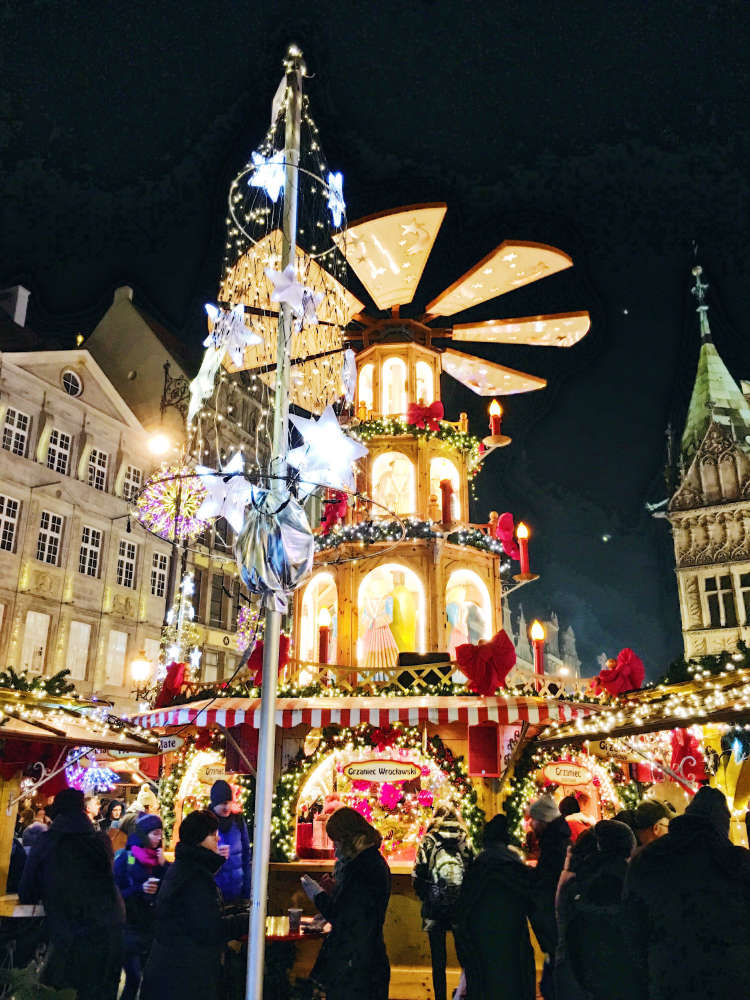 POZNAN –November 29th – December 23rd
Visit Poznań Bethlehem and the Poznan Christmas market and you will be transported to a true winter land. A land full of ice, snowflakes, and Christmas attractions.
Located in the Old Market Square and Plac Wolności (Freedom Square) the market houses traditional wooden stalls, selling winter delicacies and Christmas gifts.
Get an unrivalled city view on the giant ferries wheel in the square and savour the traditional sights and smells of Christmas in the streets of the old town.
Poznań also hosts the International Ice Sculpture Festival in December when contestants from all over the world turn massive blocks of ice into works of art.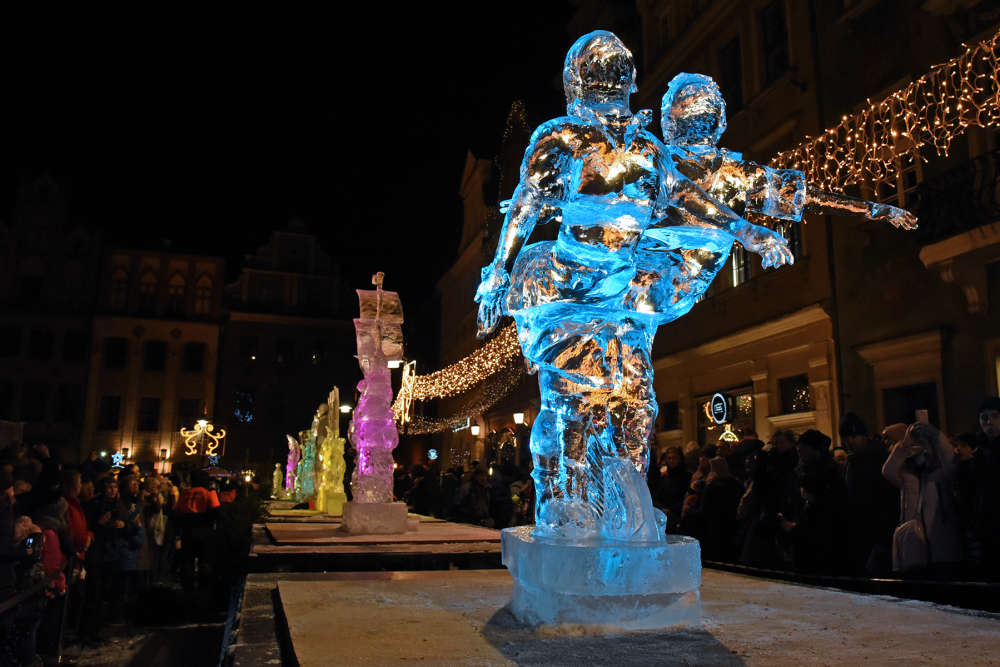 WARSAW – November 20th – January 6th
Poland's capital city hosts one of the country's longest running markets, from November all the way through to January.
Set inside the city's old defensive walls next to the Castle Square, the Warsaw Christmas market has all the usual traditional offerings including hand decorated baubles, woollen sweaters, caps and scarves and regional food, including gingerbread cookies, hot chocolate, and mulled wine.
The centre piece is a giant Christmas tree that sparkles with thousands of lights and is considered one of the most beautiful in Europe. The Old Town also has an ice rink that is a popular attraction for visitors.
GDANSK – November 23rd – January 1st
With the title of Most Romantic Christmas market in Europe, Gdansk has a lot to live up to. But it manages to succeed with its special mistletoe place where lovers can go to snatch a kiss under the branches.
Situated in the historical centre of the city, the Christmas market looks like it has been literally plucked from the pages of a fairytale story.
In a beautiful setting, the market captures the true spirit of Christmas and every year aims to introduce a new element. So for 2021 there is a new five-metre tall gate, shaped like an Advent Candle bridge, with a viewing point on the top. It is also a giant Advent Calendar, and every day a new window will open to uphold the Christmas tradition.