Passport- check, suitcase- check, sun lotion- check! After months of lockdown many of us have been looking forward to finally getting that long awaited break we've been holding out for. However, once we are able to travel again our holiday checklist is going to look a bit more like this one.
Check the latest Foreign, Commonwealth & Development (FCDO) travel advice and Coronavirus health updates on the gov.uk website.
Follow Paul Charles and the PC Agency on Twitter for weekly Traffic Lights Updates on the latest country specific data.
Check what processes and restrictions are in place at your destination. You may not have to quarantine on your return to the UK but procedures may be different at your destination. Requirements for testing may also vary.
Check what country specific paperwork you need to fill in before travel and that you have provided all necessary information timely and accurately. Some countries may require proof of immunisation, exemption or immunity to facilitate entry.
Take out travel insurance. Although none offer full protection from coronavirus related incidents, most insurers now offer some kind of Covid -19 cover, some of which is more comprehensive than others.
Check that you can get to the airport or ferry/ rail terminal in order to travel especially if this involves public transport.
Check what leisure, shopping and dining facilities and services will be available. These could be limited and have an impact accordingly on your overall experience.
Check the terms and conditions on your booking carefully particularly with regard to cancellations and amendments.
Ensure you can take the hit at work and home should there be any changes to restrictions whilst you are away and your trip is impacted accordingly.
Make sure you know your consumer rights as to what you are (not) covered for. You might be able to get there but will you be able to get back? If there are any changes to regulations whilst you are away then your journey home could incur extra expense. Book a package holiday with a reputable travel agent for maximum protection.
If you do book that much needed holiday then we really hope that you have a relaxing and hassle free trip. Just remember the revised checklist!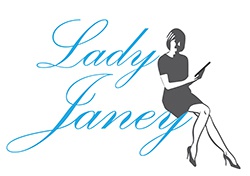 For more information on Janey and to read more of her Blogs please visit
Lady Janey | Fighting for Excellent Customer Service | Customer Service Blog