Travel.Radio's dynamic duo Emma and Pete really felt the wind in their hair as they took a leap of faith to promote suicide awareness on May 1.
The Weekend Travel show presenters joined four other adrenalin junkies at the weekend to go on a sponsored skydive at Hinton Airfield, Northamptonshire for SOS Silence of Suicide, a Travel.Radio charity partner.
The #skydivingagainststigma was organised by the charity, whose co-founder Michael lost his daughter Anna to suicide six years ago.
Emma, said: "This is personal for my family after losing my father to suicide 18 months ago. Anything we can do to help, whether that's campaigning or throwing ourselves out of an aircraft at 10,000 feet, then we're happy to help."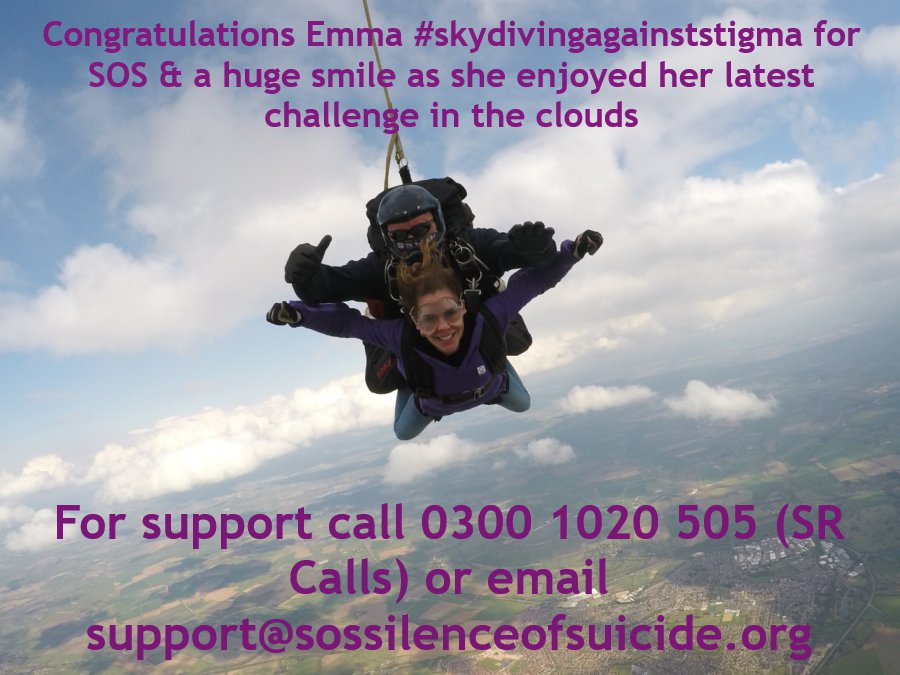 Both Emma and husband Pete loved the experience.
Emma said afterwards: "It was such a fun day with a great group of people, we just laughed so much and all for an excellent cause".
The skydivers raised over £6,200 for SOS Silence of Suicide. CEO Yvette Greenway-Mansfield said: "We owe more than words to all our wonderful skydivers. A huge thank you to them, and an equally huge thank you to everyone who worked so hard behind the scenes."
According to the Office for National Statistics the number of adults in the UK experiencing some form of depression has doubled during the pandemic. SOS Silence of Suicide have seen the number of incoming calls to them grow by 670 per cent since August last year.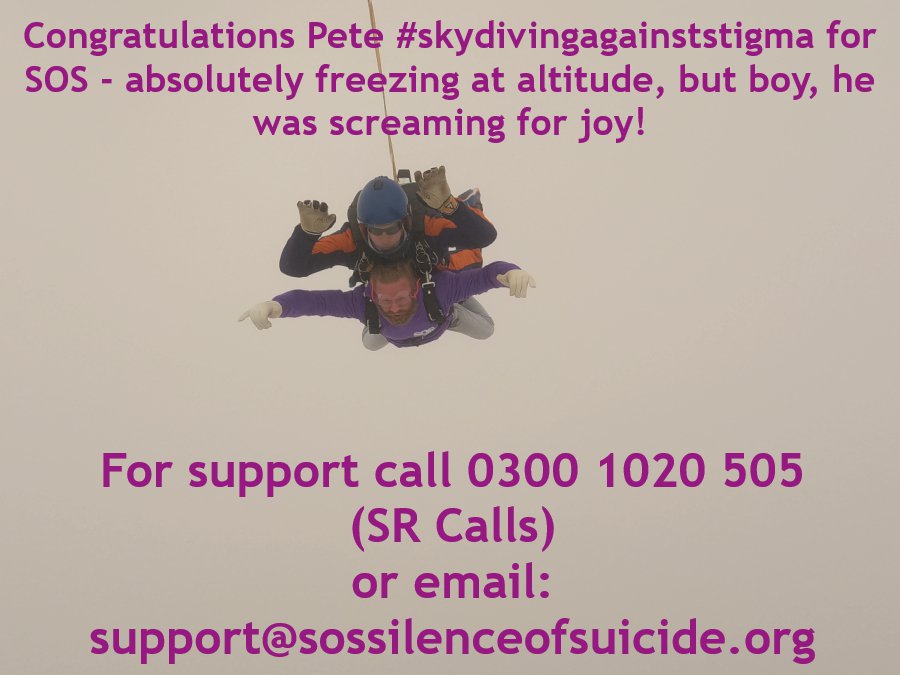 The charity is actively seeking volunteers to help support the mental health crisis and is keen to recruit new volunteers for the helpline. Full training is provided. For more information please visit https://sossilenceofsuicide.org/volunteer-form/
SOS Silence of Suicide is a Registered Charity, 11755795
Photographs: Hinton Airfield, Brackley