Travel.Radio - the digital radio station for the travel industry and people who just love travelling - is launching its first ever show dedicated entirely to the LGBTQ+ audience.
Wish You Were Queer will launch on Saturday October 30 in partnership with The Business Creative, and will be a fabulous mix of news, views and music presented by Jamie Greaves, a veteran of the entertainment and event production business.
As well as taking a light-hearted look at queer life Jamie will be focussing on news and events within the LGBTQ+ community across the globe and playing some of the best loved anthems.
Jamie, who lives in Brighton, began his career as a presenter in commercial radio but has since worked producing entertainment in the travel sector, overseas, onboard cruise liners and within the UK. He has designed and delivered events, entertainment concepts and production shows for blue chip clients and industry leaders in the travel, tourism, charity and visitor attraction sector.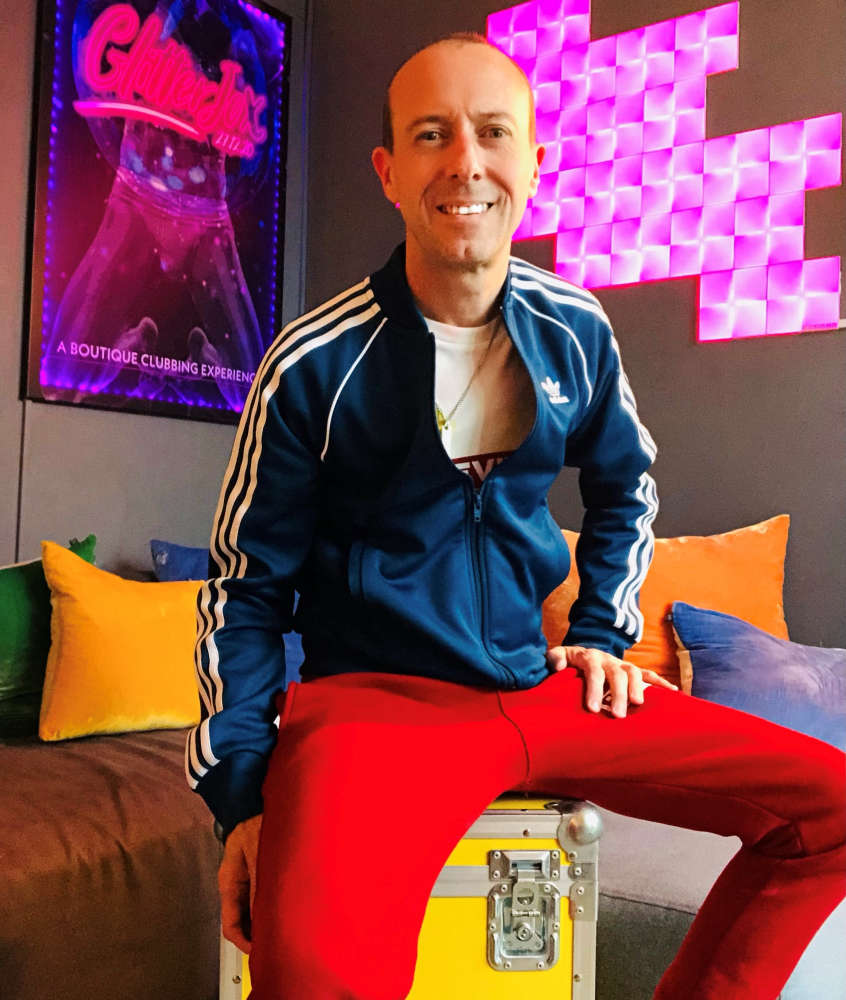 He said: "Having been part of this vibrant industry for the majority of my life, I'm incredibly excited to be getting involved at Travel.Radio, especially amongst such a fantastic line-up of presenters and hosts. It's been great fun planning the show – we've had some quirky ideas including some truly unique and fabulous features – it's what we do at The Business Creative after all! I'm look forward to presenting a radio show once again and we may even get an occasional visit from my legendary drag persona – Miss Ida Down… See you on air!"
Jamie is Creative Director at The Business Creative, a team of entertainment professionals with over 100 years experience between them in creative production and operations in the entertainment industry. They have diverse backgrounds working at senior level with theme parks, tour operators, cruise ships, leisure attractions and Pride events.
They devise, create and produce world-class entertainment experiences across the globe, bringing brands to life and engaging audiences of all diversities.

Jason Hardy, Travel.Radio's Station Manager, said: "Wish You Were Queer is a long-awaited addition to our schedule. We already have a strong LGBTQ+ following and as a diverse and inclusive radio station it is really appropriate to have a dedicated show. We are also delighted to welcome The Business Creative on board as the show sponsor and look forward to working with them on the creative input."
Wish You Were Queer will be a two-hour show broadcast every Saturday from 6-8pm. To mark the launch Travel.Radio has commissioned a rainbow version of their logo.
Jane Maguire Goble, Director, The Business Creative, said: "The fellow Directors and I are so pleased to be supporting the travel industry in this turbulent era. Travel, hospitality, and leisure have been a huge part of not only The Business Creative's history, but also our own careers and personal lives, so this is a wonderful opportunity to get to join forces with Travel.Radio – an inspiring project pioneered by a brilliant team. We look forward to bringing our innovative entertainment to the wonderful listeners."
Ends
September 22 2021
Notes to editors:
The programme will be available on the website www.travel.radio plus On Demand, on Alexa and smart speakers and on the free phone app available from the App Store.
For more information on The Business Creative visit their website www.thebusinesscreative.com