Travel.Radio is supporting the Travel Day of Action tomorrow (June 23) by re-broadcasting the interview with Luke Petherbridge, ABTA's Director of Public Affairs, three-times-a-day all this week.
Luke was interviewed by Brian Young on the G Adventures Show on Saturday about how the travel industry can come together and take part in the activities tomorrow.
His interview proved so popular amongst travel industry colleagues that the radio station took the unprecedented step of repeating it every day on different shows. It is also available On Demand on the website.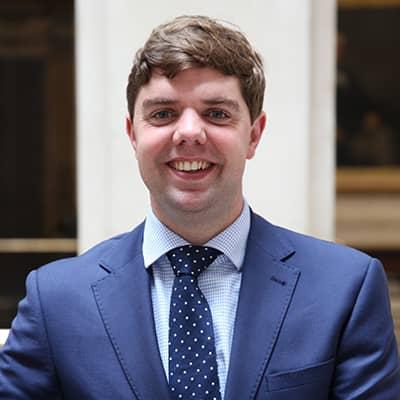 Luke Petherbridge, Director of Public Affairs, ABTA
Trade bodies from across the aviation and travel industries will be coming together to put pressure on the UK Government to support a safe return to international travel in time for the peak summer period.

The Travel Day of Action will call on the UK Government to:
Allow international travel to return safely and in a risk managed way by properly implementing the Global Travel Taskforce's plan for a traffic-light system, by expanding the Green list in line with the evidence and making restrictions more proportionate, whilst keeping a strong red list to guard against variants.
Bring forward a package of tailored financial support, including extension of furlough support, recognising that the travel sector's ability to trade and generate income is much slower than first anticipated and more gradual than for businesses in the domestic economy.
It is timed to take place ahead of when the Government is expected to discuss and decide on the next steps for international travel, which is due to take effect on June 28.

How you can get involved

All parts of the travel industry – every airline, airport, tour operator, travel agent, supplier and partner – are encouraged to get involved and support the activities of the day.
There are a range of activities to take part in including arranging meetings with MPs as part of an organised lobby in Westminster, Edinburgh or Belfast, or locally in your store or business premises, or holding a virtual meeting.

Ensuring activities are COVID-19 compliant

The travel industry has put a lot of work in to ensure that the highest level of health and safety protocols are adopted for international travel, to prevent the spread of COVID-19 and help people feel safe and reassured to travel. It's really important that we take the same approach to the events and activities around the Travel Day of Action.

Guidance will be provided to those who are attending the events in London, Edinburgh and Belfast. People should also follow any local restrictions – for example, any measures in place in your local are preventing travel outside of the region.

Get involved in social media

Sharing posts on social media is a simple and effective way of getting involved in the Day of Action.
Use the hashtag #traveldayofaction

People are encouraged to:
Take part in a Twitterstorm at 2pm on June 23
Tag your MP or devolved representative into social posts

Events in London, Edinburgh and Belfast

There are currently events planned for London, Edinburgh and Belfast. Events in other location are also being explored by other organisations.

London

There is an organised lobby in Westminster, London, which starts at 12.30pm. The number of people who can be at the event at any one time is 400. There are two time slots to ensure maximum attendance across the industry, if you wish to attend the event in Westminster you need to register. This is to ensure that we meet the COVID-19 requirements and risk assessment.

You need to register to attend the event via your trade association. ABTA Members have been emailed a link to register.

If you are attending the event in London, please invite your MP for a meeting on College Green. You can do this by using the template email below. If they accept your invitation, please inform ABTA by email so we can coordinate MP attendance.

Edinburgh

The Scottish Passenger Agents Association is organising the event in Holyrood, Edinburgh. Please contact the SPAA directly for more details.

Belfast

The Association of Northern Ireland Travel Agents is organising an event in Belfast. Please contact ANITA directly for more details.

Cardiff

There is a virtual lobby being held in Cardiff, using the template email below. This is being coordinated by ABTA CoR rep, Helen Tustin, who can be contacted directly.

Write to your MP
Even if you aren't able to attend an event or organise a meeting with your MP, it is important they are all aware of the challenges facing the sector and the need to speak up for travel. You can use the below email templates to write to your MP.