Will travel return to normal in 2022?
Being honest, these are questions no-one can easily answer without the luxury of a crystal ball.
But a group of former cabin crew are determined to make the journey as easy as possible by drawing on their years of experience flying round the world to help others.
Doors2Manual is a new go-to travel agency, born from a think tank of collective knowledge that was put to excellent use during the pandemic.
Many cabin crew lost their income and had to look at jobs outside the industry, so a dedicated social media group was created to help them during a period that brought the travel industry to its knees.
But the Doors2Manual Crew did something more and decided to utilise their combined customer service skills to become a very unique type of travel agent - a Doors2Manual Travel Concierge.
They have flown and travelled the globe as cabin crew with some of the world's best airlines and now are part of the newest and most unique travel company in the UK. Offering first-hand experience and advice for holidaymakers, no matter what their budget, or whether they wish to travel short or long-haul.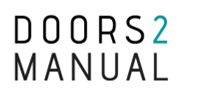 From city breaks to beach holidays, ancient cultures to jungle forests, they've seen it all and have first-hand knowledge of the best things to do in a destination, including where to find those hidden gem restaurants and shopping tips, as helping clients navigate up-to-date COVID rules and regulations.
This vast, untapped pool of travel and destination knowledge is now exclusively available through Doors2Manual. They are home-based and work in tandem with each other, so customers are never without someone to talk to at any time (within reason of course!).
Doors2Manual is affiliated to Hays Travel, the UK's biggest travel retailer, meaning they offer amazing value for customers, and all bookings are ABTA/ATOL protected.
The Doors2Manual Crew are available to chat by phone, video call or email. Travellers can contact them through doors2manual.com.