Presenters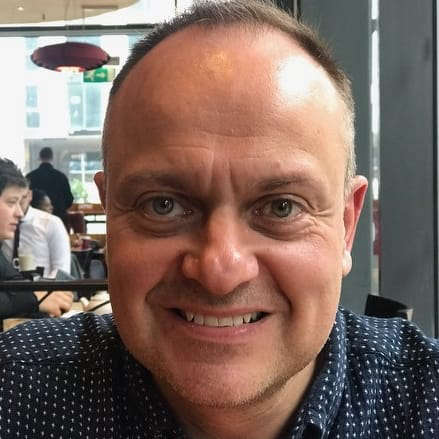 Jason Hardy
Multi-talented Jason is not only our Station Manager but he is also the week day Breakfast Show presenter.
A veteran radio broadcaster and producer, with almost 30 years experience in the industry, Jason currently also produces shows on BBC Radio Manchester. As well as presenting and producing Jason is also an excellent interviewer, researcher and reporter. He has worked on countless commercial radio stations and has a great choice in music, putting together all the Travel.Radio playlists. His passion is to mentor new talent and he is a regular DJ at clubs and bars around the North West of England.
---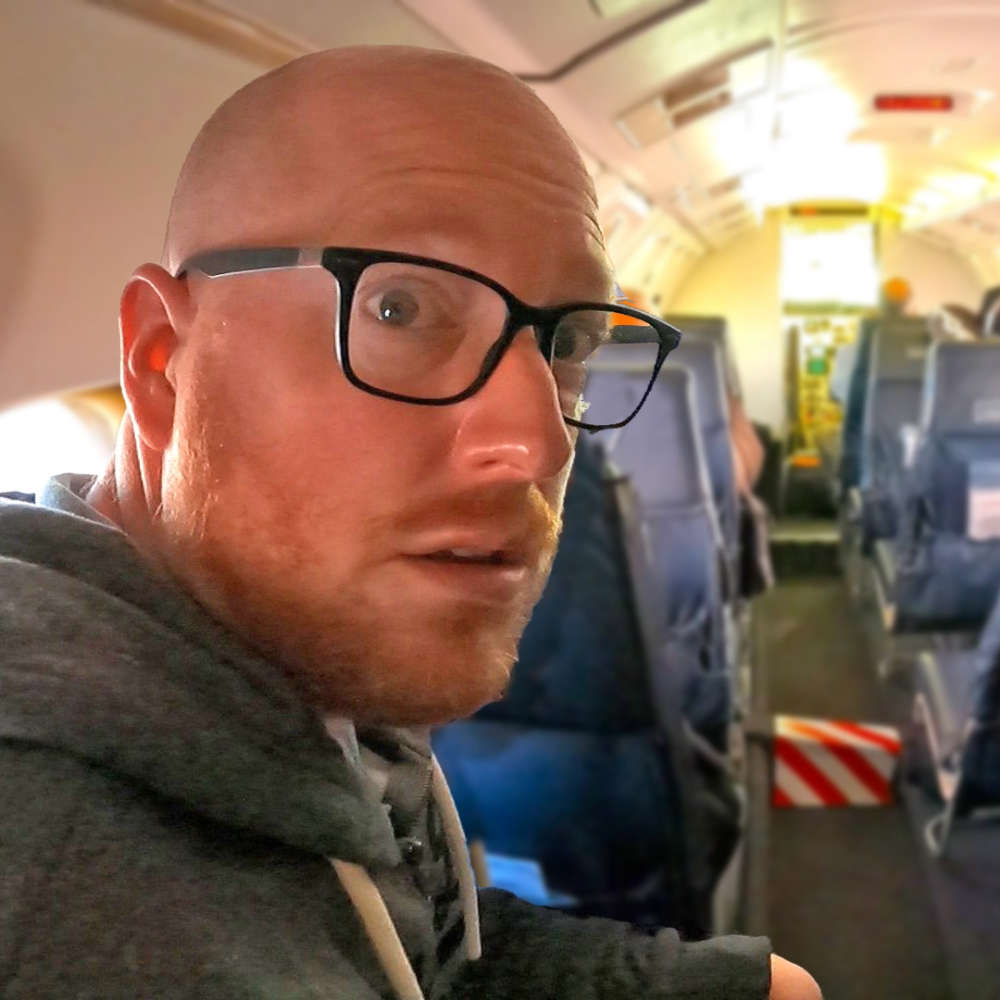 Noel Philips
Noel is one of the world's leading travel commentators and video bloggers. He is followed by millions on his YouTube channel and Facebook and Instagram accounts, and is a great addition to Travel.Radio with his no nonsense approach and distinctly British sense of humour.
Noel has been documenting his flight and rail adventures since 2001 and has been featured in news articles and on TV stations around the world. His videos have been shown on TV networks on five different continents and he has personally visited every continent except Antarctica. That's on his wish list!
His YouTube channel, Noel Philips Flight & Rail Adventures, has more than 285,000 subscribers – and he also a keen amateur pilot.
---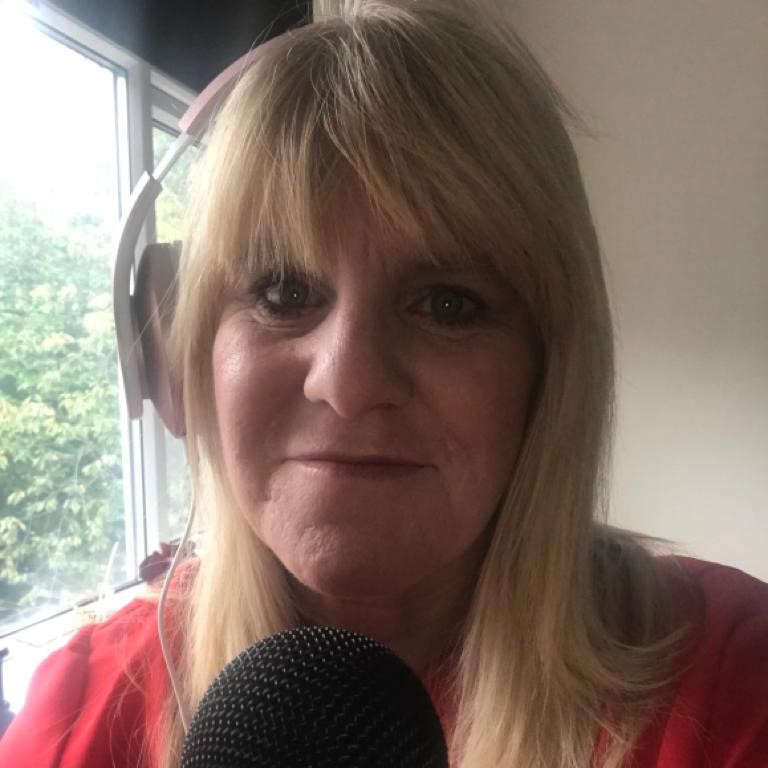 Verity Hilton
Verity is an award winning broadcast journalist with nearly 40 years' experience in the industry at all levels. She has worked for several BBC and commercial radio and television stations both as a presenter and producer and has been instrumental in developing a number of community radio stations.
As well as running her own PR Company, Verity is also a University lecturer in film, television and radio studies and has been instrumental in developing modules for degrees in communication and journalism.
Verity relishes being in front of the microphone both on the radio and hosting events across her patch but she also loves supporting others to develop their communication skills.
---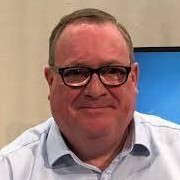 John Cooper
John has worked in travel for over 35 years, both overseas, and for the past 10 years as a presenter on television cruise programmes. He has been fortunate enough to travel on many of the world's cruiselines and is a well respected industry expert.
He also has considerable radio experience, having hosted a Breakfast Show for over 10 years. He looks at what is happening in the cruise world, talks to friends in the industry, finds out what new things are coming and discusses what is so special about a cruise holiday. Send questions for John to presenters@travel.Radio
---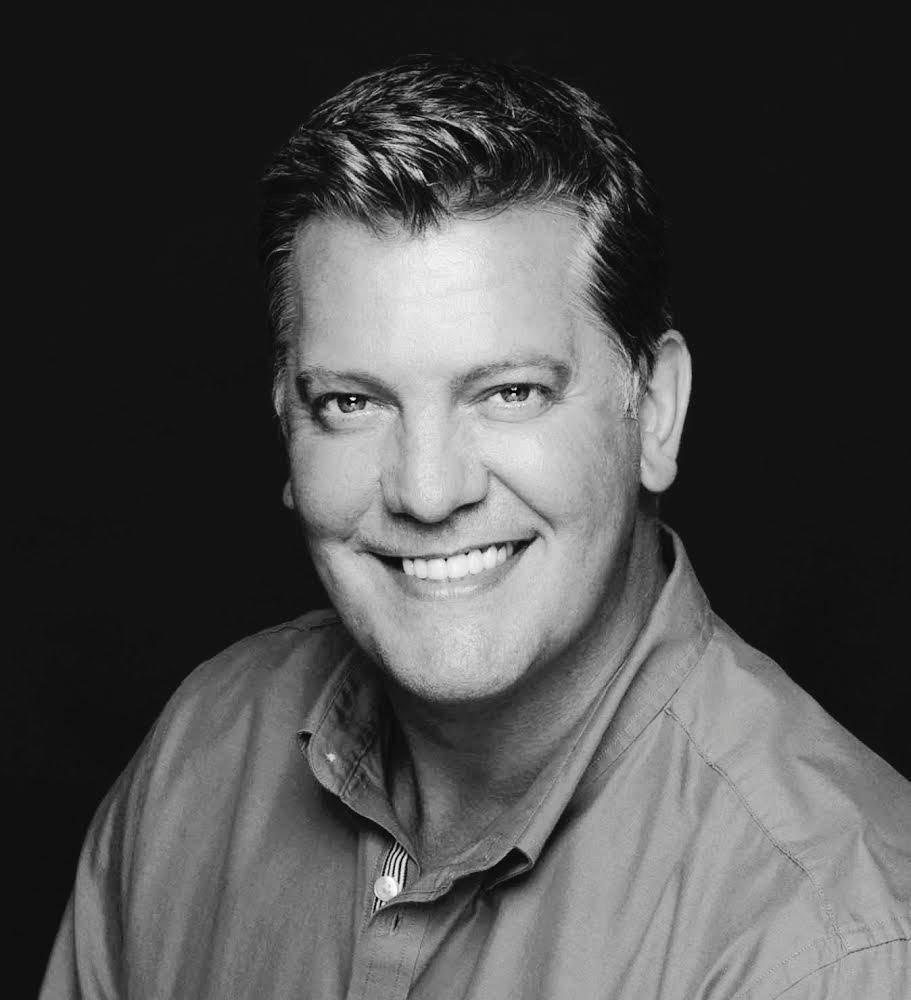 Sam Kane
Sam has been in the entertainment industry for over 35 years, everything from an actor and singer to TV presenter and director. His hugely popular one-man show has been a hit with international audiences on the world's biggest cruise ships.
Perhaps best known for his TV role in 'Brookside', Sam has been in several other drama series, films and musical theatre productions. Music and travel are the perfect mix for him, he claims he is not an entertainer but a long-distance traveller who puts a shiny suit on for an hour wherever he ends up!
Sam frequently interviews his celebrity and travel industry friends on his shows.
---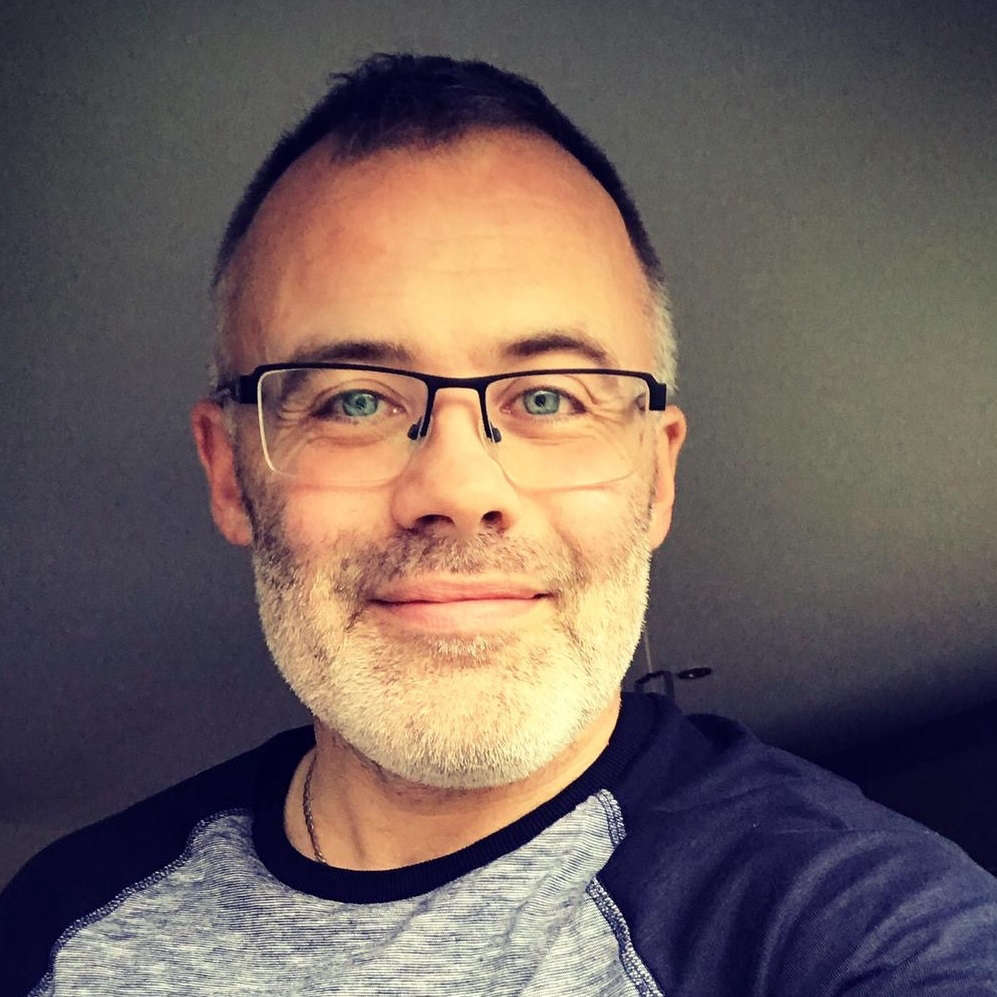 Dave Bradbury
Dave has worked in PR for over 22 years, primarily within the theatre and entertainment industry. After a long career with Ambassador Theatre Group, he was Communications Officer for Staffordshire Police working on major regional and national stories.
Now, back in the world of entertainment, he is the PR and Communications Officer for Trafalgar Entertainment, a global live entertainment business focussed on theatre productions, event cinema and live streaming. Dave is also a regular contributor on BBC Radio Stoke where he presents a weekly TV round up. His passions are music, gigs, movies, documentaries, fitness, fundraising, the paranormal and anything space related!
---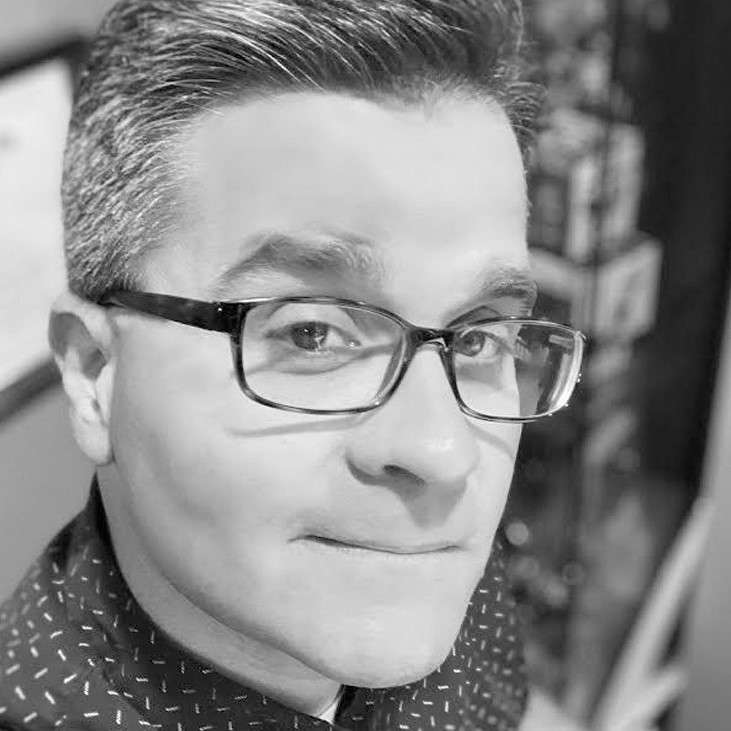 Joe Malerba
We are so excited to include Joe's name in the presenting team as he brings a transatlantic accent to Travel.Radio broadcasting with his popular Red Eye Show from North America.
He has been in radio and television for over 25 years and has worked as an on air personality and voice-over artist in and around the New York metropolitan area.
Joe is currently a director of advertising and marketing at KATZ Television. He is also an accomplished children's author who has published three books, currently sold all over the world. His Red Eye show is broadcast through the night UK time, perfect for our USA audience
---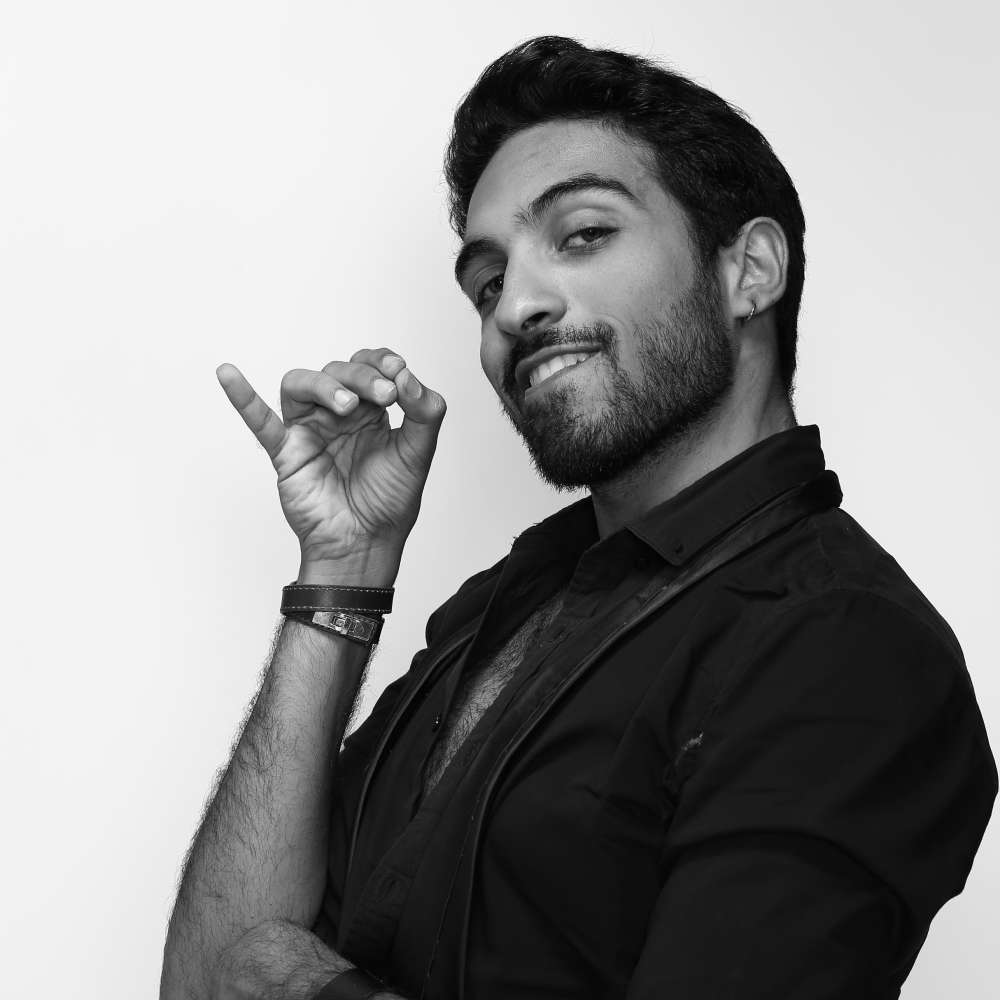 Moe Zayani
Moe lives in Bahrain, he has a background in performing arts and is an agent for many local talent and film production companies. He is also an actor, model, and dancer.
Growing up among different cultures and backgrounds, he loves to travel which give him different perspectives of the world. His enthusiasm is contagious and he is passionate about what he does, travelling the world to meet people as ambitious as him. Moe loves to talk about performing and his desire to promote multicultural understanding and peace within the arts. He also likes to talk about theatre and dogs!
---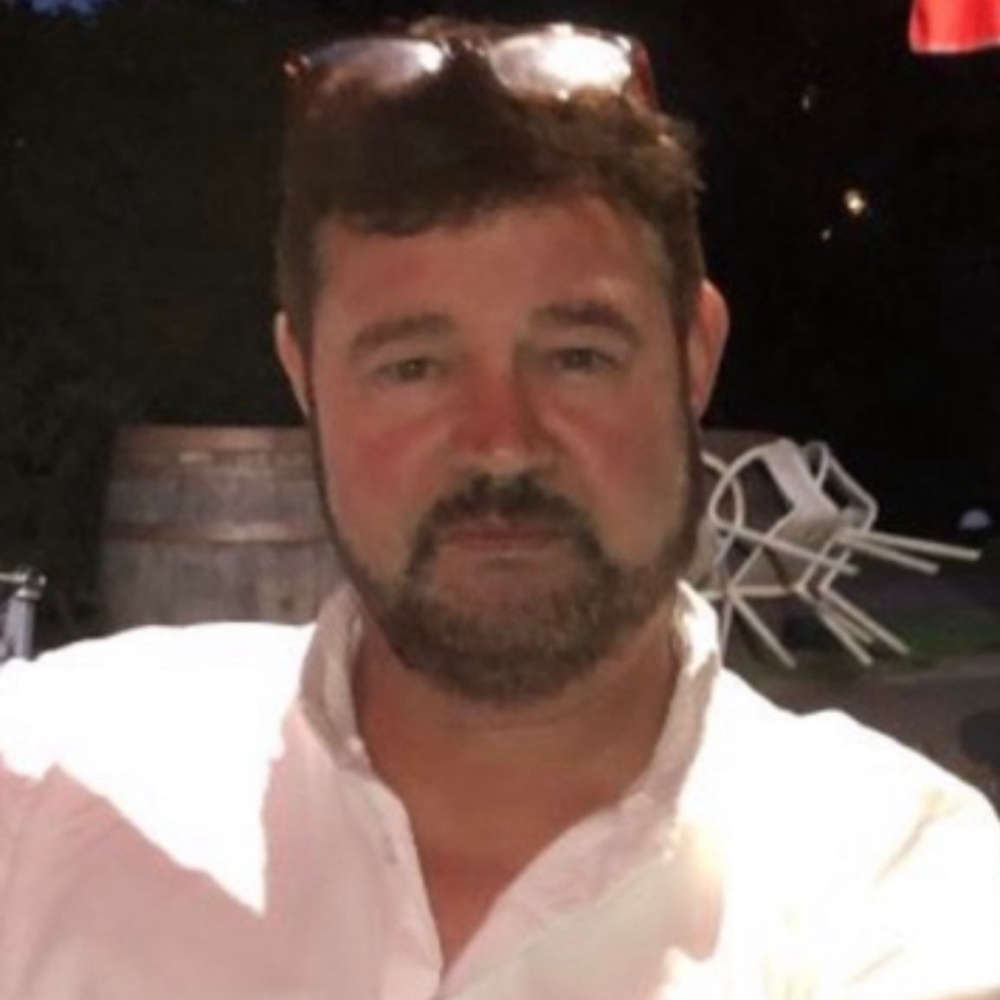 Trevor Jenkins
Trevor and his co-host Simon use their airline experience to appeal to our cabin and flight crew audience as well as those listeners who just love flying. A design graduate with a passion for communication, media and promotion Trevor was a Flight Service Manager for Virgin Atlantic for 25 years.
He created website group Not Just Crew as a quick response to Covid-19, so crew and those in the aviation world could have a platform to chat and talk about their futures. And what started out as a zoom chat with 37 people has turned into a global chat connecting thousands of people around the world.
---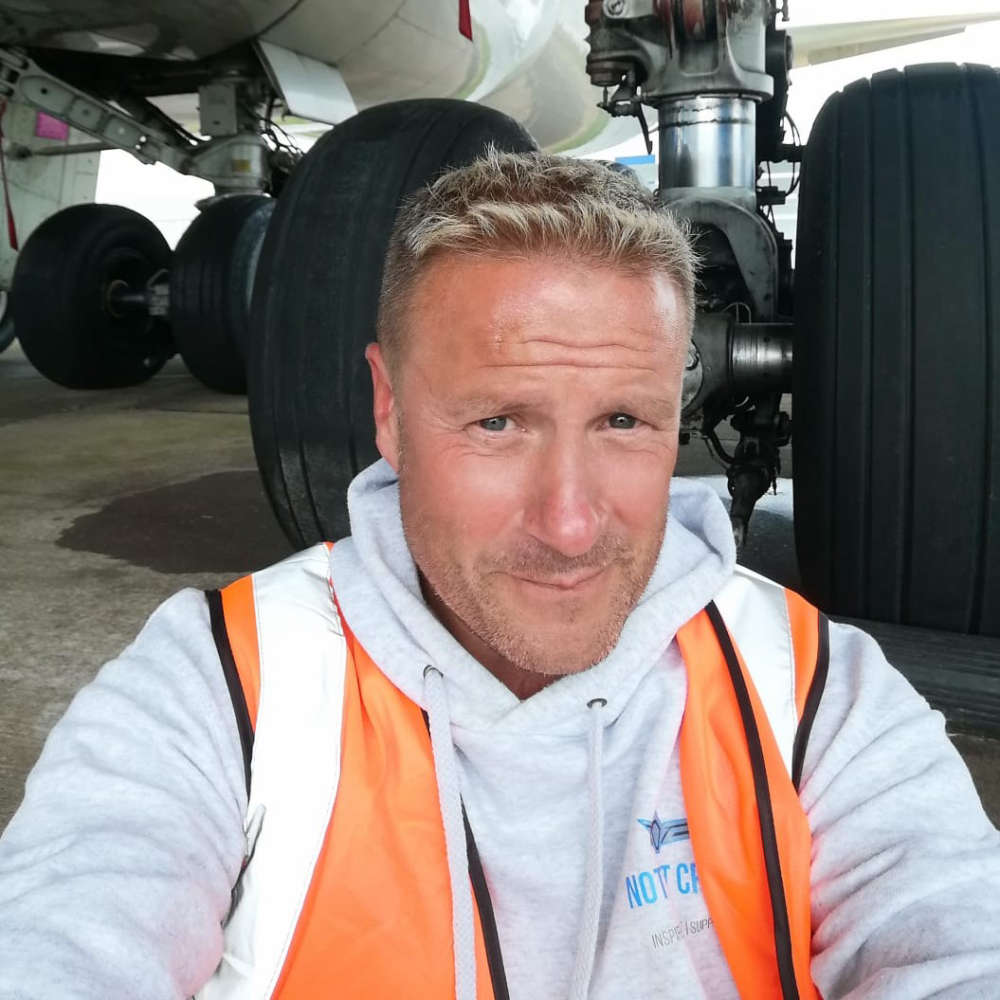 Simon Costello
Simon is the co-founder of Not Just Crew, alongside his co-host Trevor. He previously worked for Virgin Atlantic Airways as a Cabin Service Supervisor for over 12 years and for Flybe for two years and brings his own brand of humour to their show.
He now works as a Clinical Care assistant and spearheaded the recruitment drive for cabin crew to use their transferable skills and join the NHS as ambulance crew as well as the Covid-19 vaccinator programme. He has helped many with advice and encouraged them to take roles they never thought they could do.
---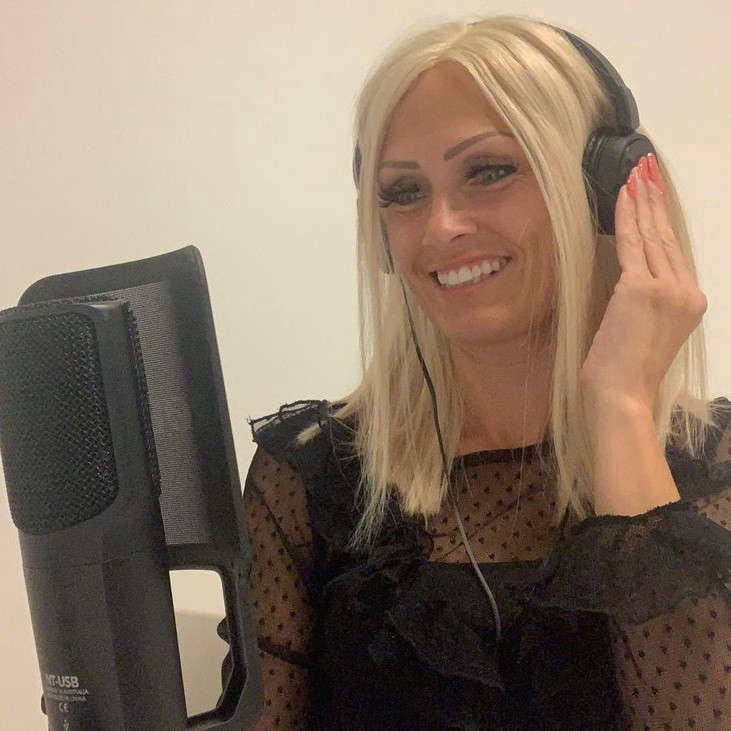 Katrina Leeder
Katrina worked as a check-in agent for easyjet at Luton Airport before rising to fame on the popular 'Airline' docusoap on ITV. She was always one of the favourite characters but won the hearts of the nation when she was diagnosed with Cancer. Over the years, she has beaten the disease a staggering seven times.
She still has that familiar distinctive voice and bubbly persona and is a firm favourite with listeners and the Travel.Radio family with her cheeky humour. Since her time on 'Airline' Katrina has concentrated on her health and her twin daughters Freya & Clarissa. Luckily, she chose to step back into the limelight as a presenter onTravel.Radio.
---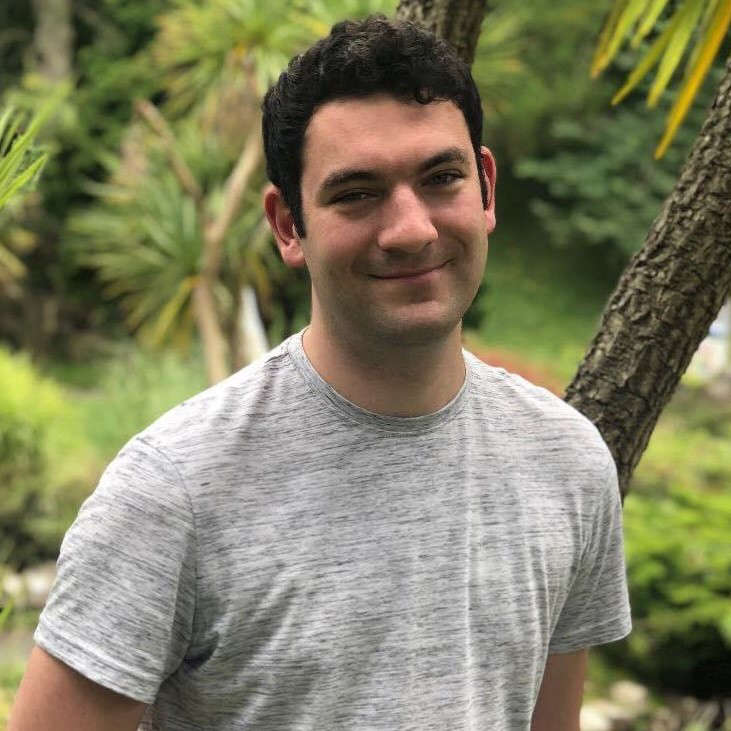 Marc Johnson
Marc is our resident cool dude with a wide and varied taste in music. His laid-back style and gentle humour is a winning combination and he loves planning ahead for his shows, always a mix of great tunes and easy conversation.
After hosting his own podcasts from the age of 14, Marc's affinity with music of all ages and genres is evident. He also has a keen interest in travel and aviation, and is looking forward to reaching a much wider travel audience.
---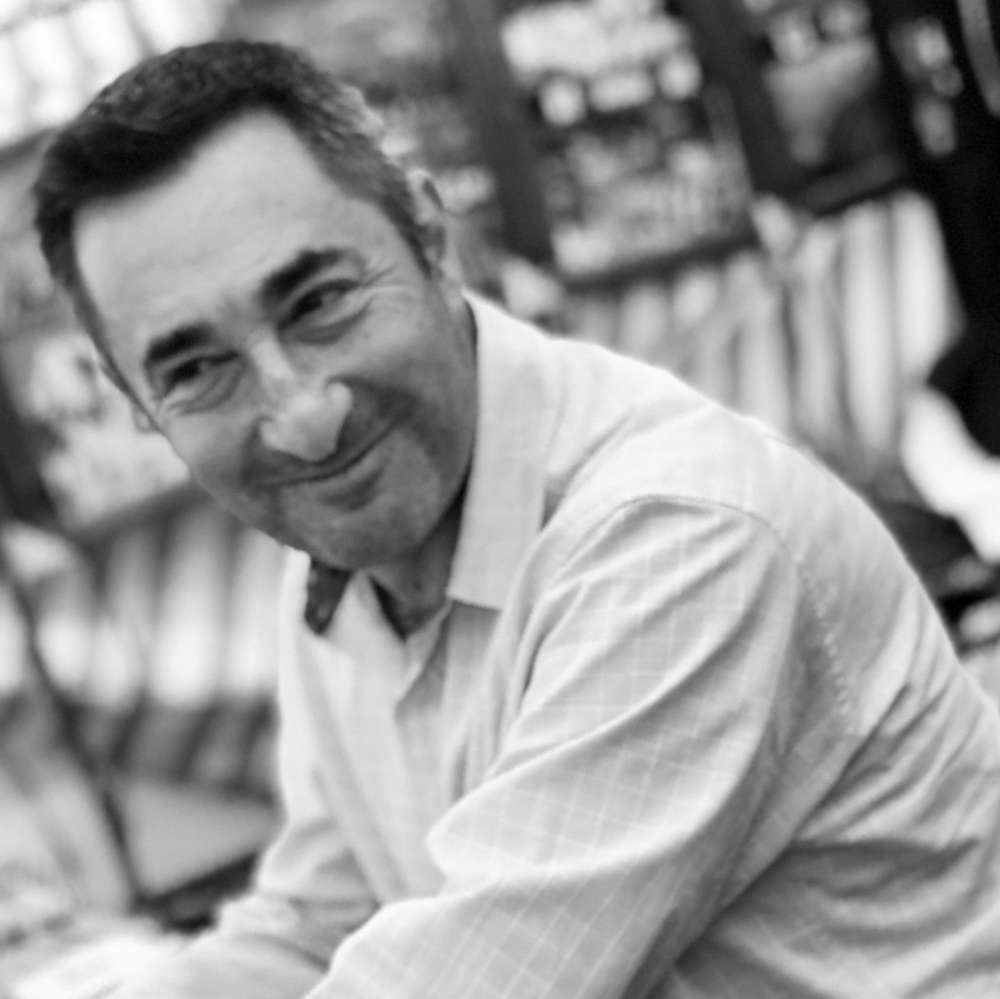 Jonathan Charles
Jonathan loves radio and music on vinyl and is bringing those two passions together for Travel.Radio. He spent three decades on local and national radio and television and wherever he travelled in the world, he always took music with him. He will be choosing from his own large collection to play every week on The Vinyl Countdown and The Best Disco In Town.
As a BBC Foreign Correspondent he went to all corners of the globe and was sometimes on the last flight in to somewhere when everyone else was desperately trying to get the last plane out! He once calculated he has travelled to more than 100 countries.
---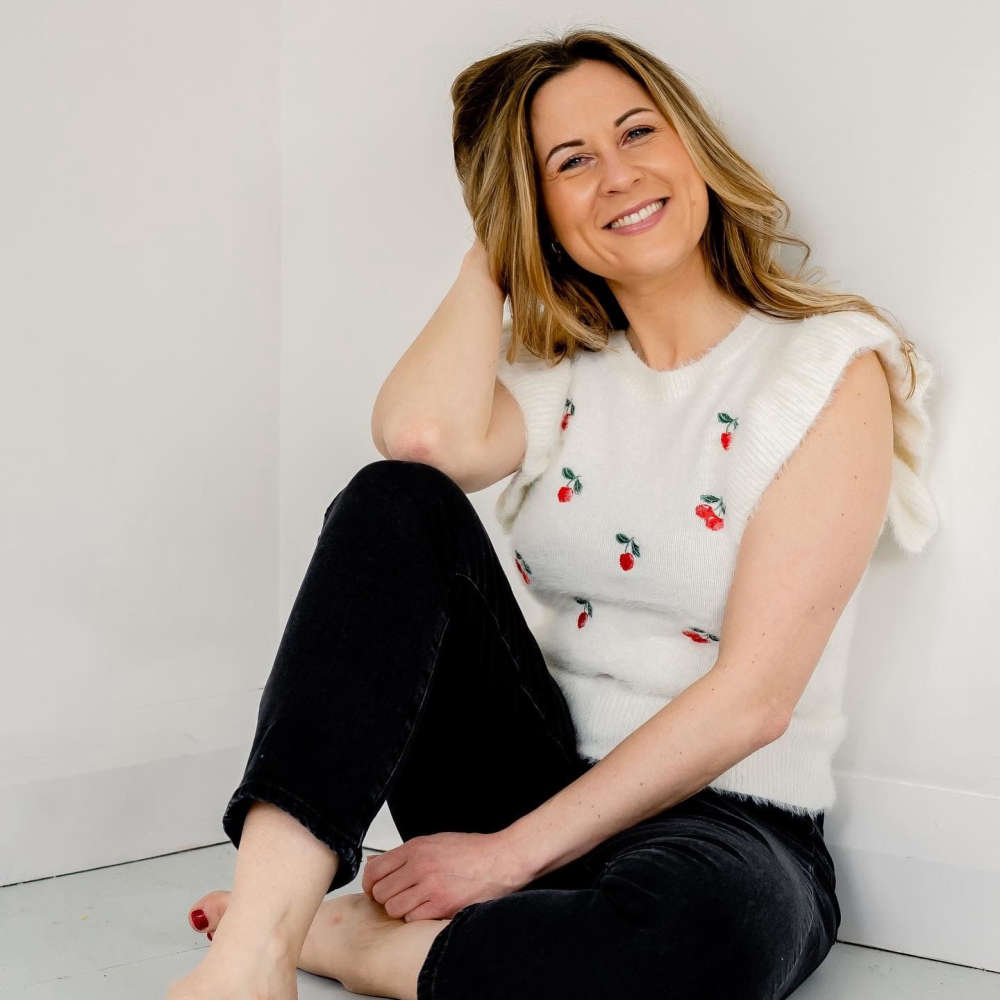 Harriet Flitton
Harriet started her broadcasting journey at local radio station Chiltern FM before moving to Heart FM as part of the promotional team. She has also worked in the PR industry, client management and more recently event production.
She has a passion for all genres of music and is a keen festival fan. Harriet describes herself as "a chatterbox" who loves to quote fun facts. She is definitely a people person.
Travel wise she enjoys exploring parts of Australia, Ibiza and the Greek Islands. Destinations on 'Harriet's Hit List' include Iceland and New York City.
---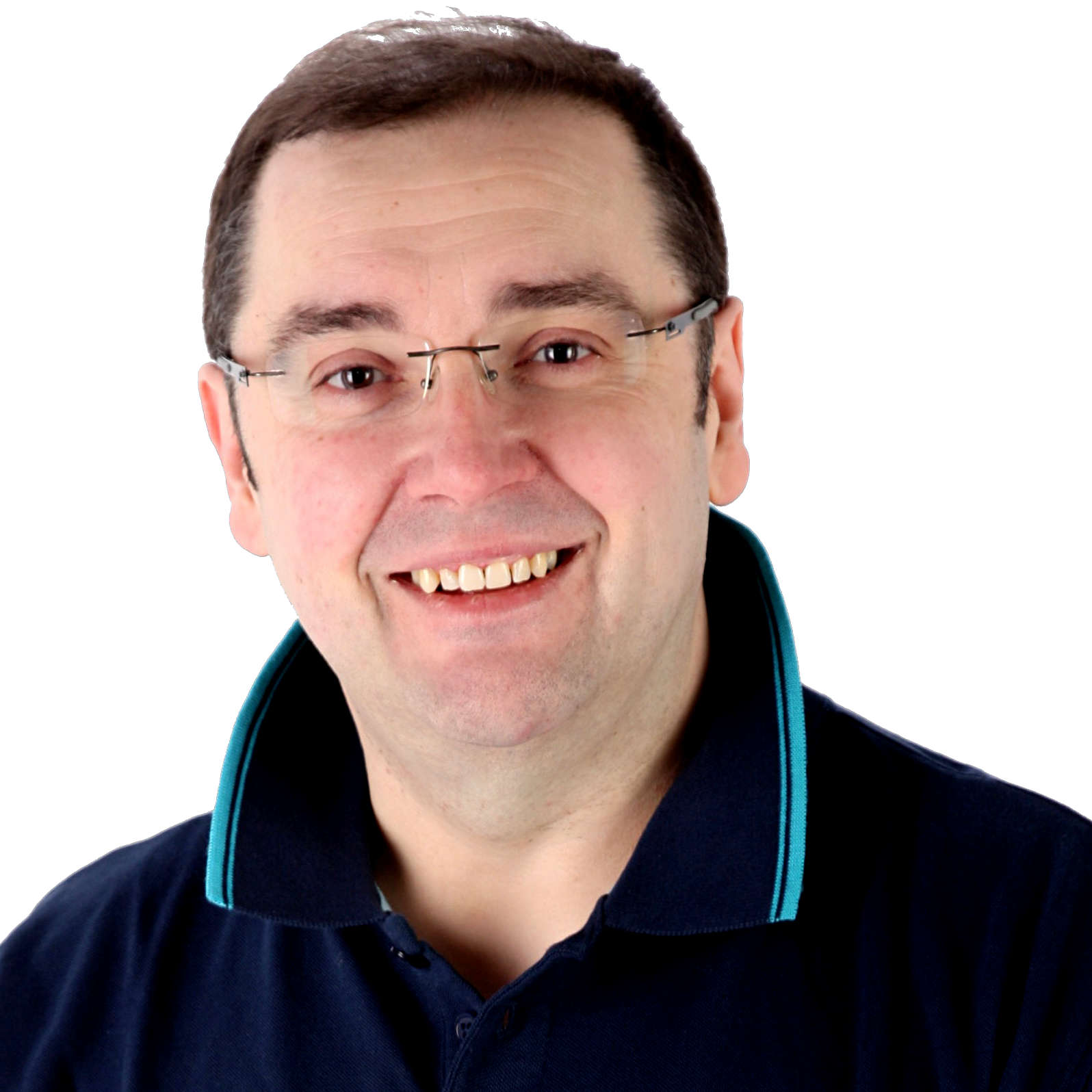 Paul Fairclough
Paul's radio career started with Manchester's Piccadilly Radio Breakaway show while still at school. He also presented on Granada TV's children's news programme 'What's New'.
Spells at Hospital Radio followed, he is a founder member of Radio Wishing Well at Park Hospital Davyhulme. He later joined Marcher Sound in North Wales, Magic 828, Lite AM Manchester, Tower FM Lancashire, Pulse in Bradford, Signal Radio and is currently at Staffordshire's HITMIX radio.
Paul toured with the Musical Boogie Nights alongside the Osmonds, Gareth Gates & Chico and his disco business runs the latest Smartphone Quiz Nights and Silent Discos.
---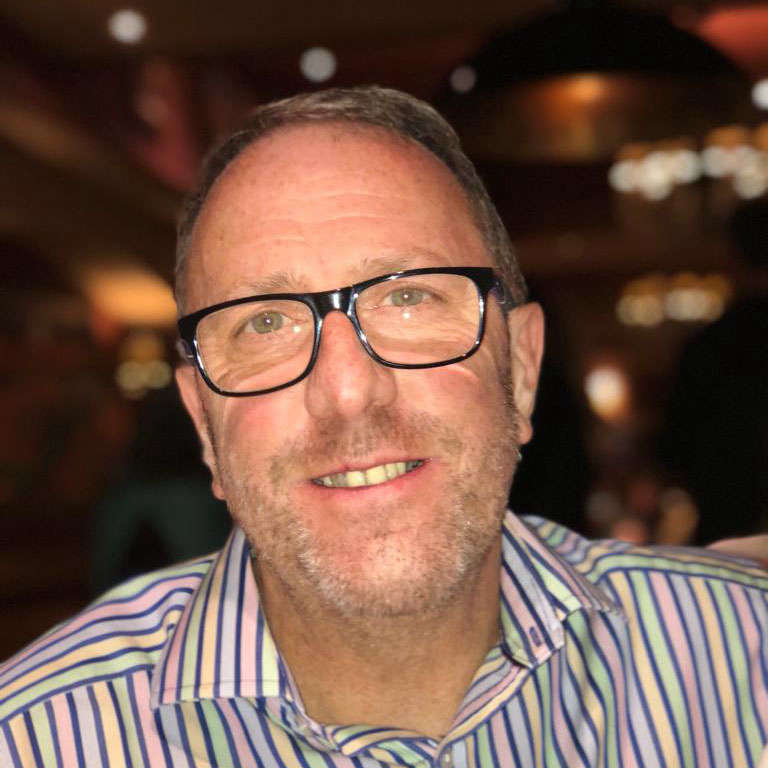 Mike Parker
Born in Liverpool, Mike has spent his life combining his love of music and his love of travel. Early on he went out on the road as a DJ, worked in the Fun pubs and Clubs on Merseyside and was a volunteer at Radio Broadgreen.
In 1990 he decided to become cabin crew and loved the job so much he did it for more than 30 years.
While flying he was one of the founder members of the airline's union and his role now is working for Unite the union generally trying to make aviation a good place to work again.
---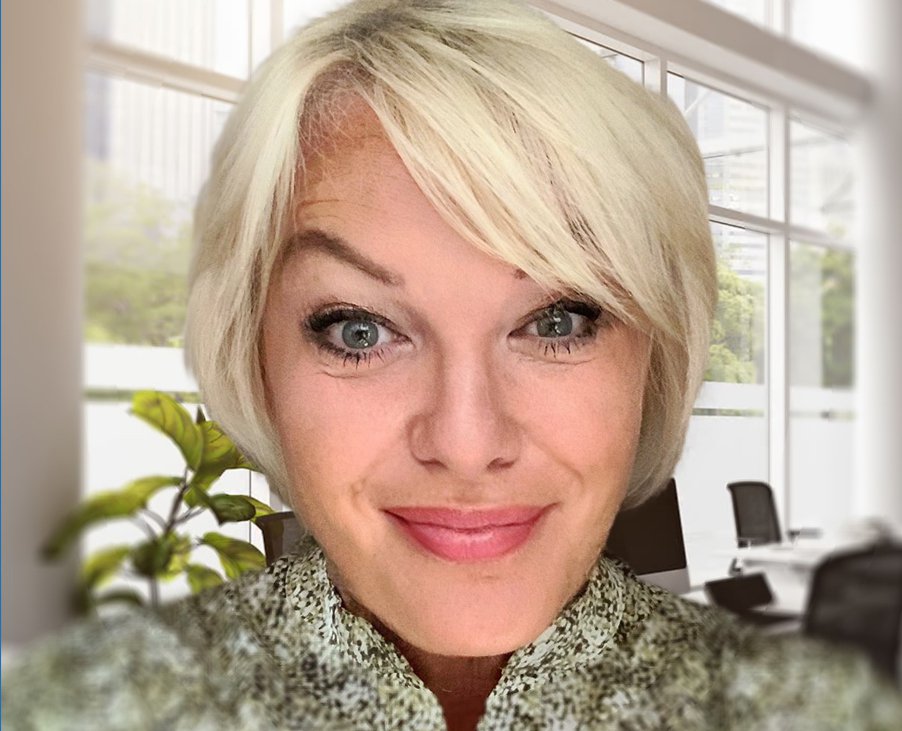 Debbie Henley
Debbie is a firm favourite with her listeners under her radio name 'Deb On Air'!
She was cabin crew for 35 years and ran lots of support groups for crew and airline staff. At the start of the pandemic she was passionate about keeping the airline and travel family connected and had the vision to create a fun filled bespoke radio station.
Her gritty northern humour and straight talking approach is her unique style. A great singer, who has sung at many charity events, Debbie tried presenting for the first time with CCFM On Air and to the delight of producers and listeners she was a natural.
---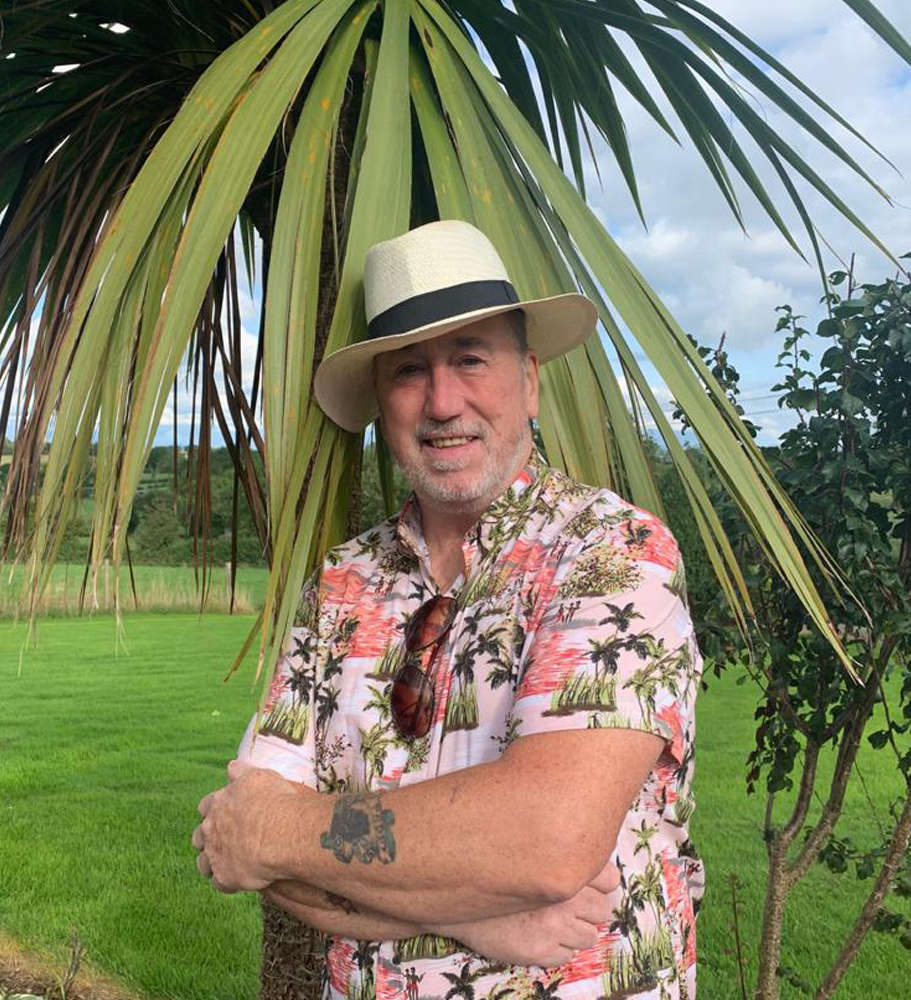 Tony Francis
Tony is the night owl who takes us through the night during the week broadcasting from his studio in Belfast. His love of music started early, at the age of 13, when he was the resident DJ at his local youth club. He has hosted shows on many radio stations over the years and earned the tag line "Your fun loving dependable friend".
Tony now lives in Northern Ireland having moved there from Staffordshire in 2017. When he's not on the airwaves he loves to unwind on a Caribbean cruise with a few cocktails.
---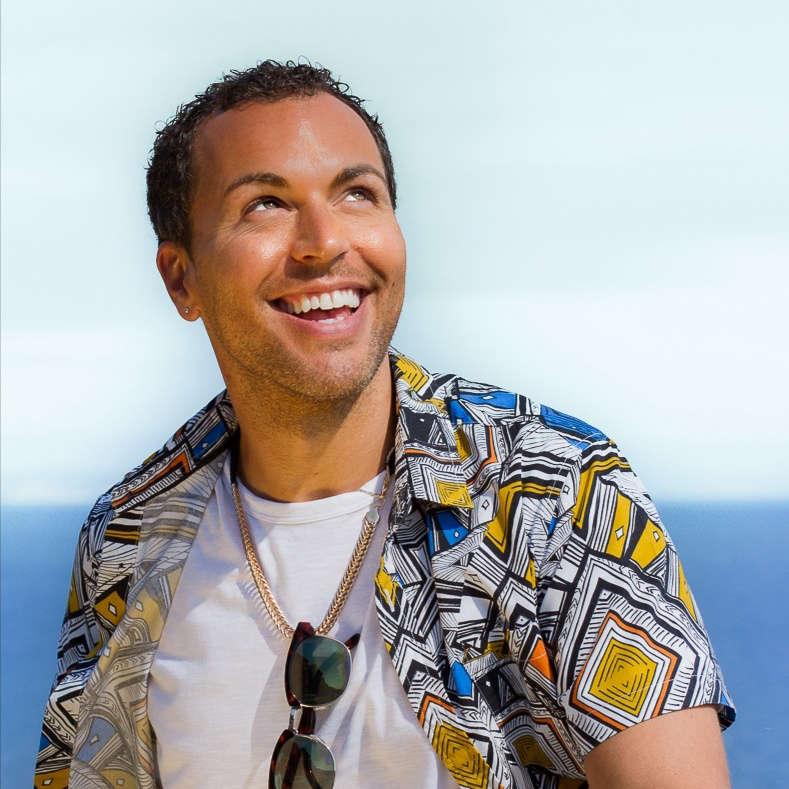 Rob Staines
Rob is a travel expert, writer and self-confessed travel addict. As a child he dreamed of travel but didn't get the opportunity. So he turned his dreams into reality and got a job as cabin crew.
He's clocked up hundreds of thousands of airmiles, visited over 70 countries (and counting!) and gained experience in various areas of aviation during a career spanning 17 years. His experiences and knowledge have made him the go-to travel expert and media commentator and he is passionate about making travel easier, more accessible and far less confusing. When he's not travelling Rob is at home with his partner recovering from jetlag!
---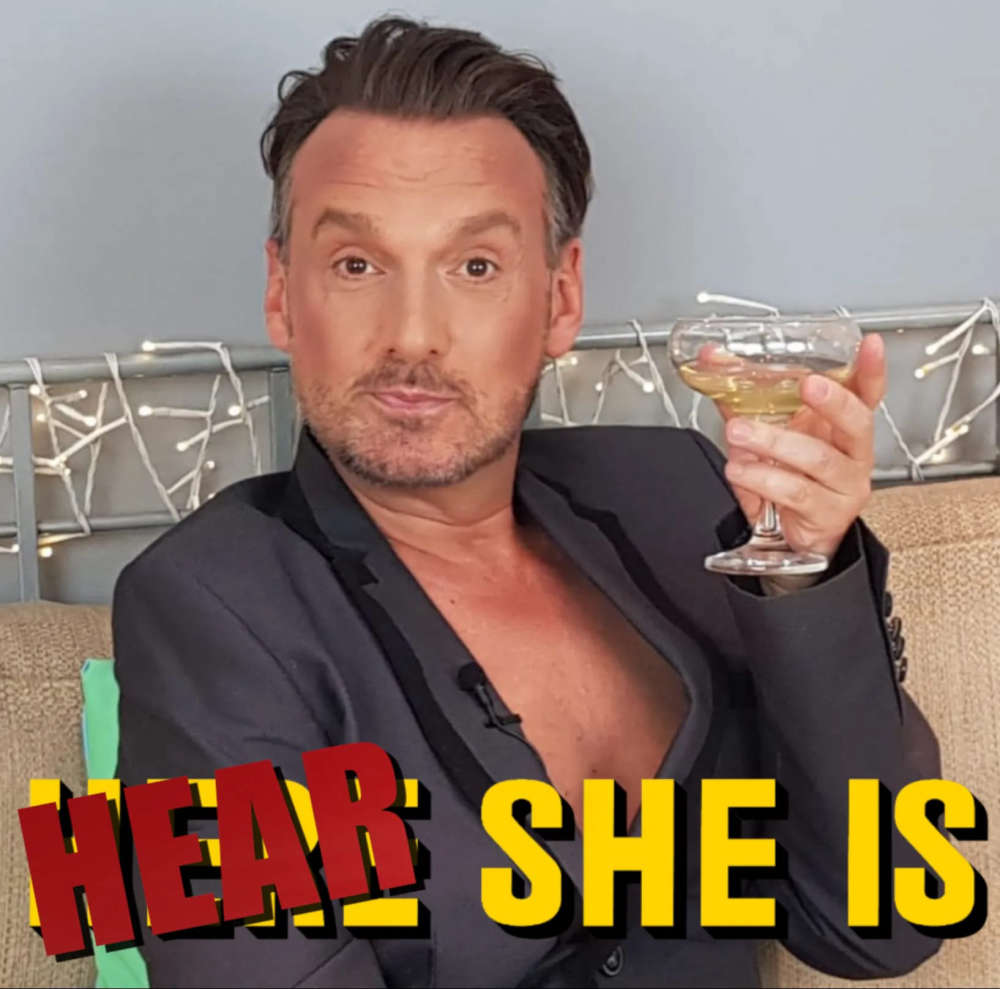 Timmy Alexis Carrington Ward
Timmy Alexis Carrington Ward has performed since childhood, starting work as an original Pink Windmill Kid and an "Every Sperm is Sacred" singing child in Monty Python's The Meaning of Life.
Since leaving stage school Timmy has worked in the West End and on TV, notably in Roger Roger and Footballers Wives. He is now a regular on BBC Radio London and Men's Radio, hosting Bingo All Stars each week, plus he has his own comedy show on YouTube called "HERE SHE IS" where he interviews celebrities on his bed. A colourful addition to the Travel.Radio crew!
---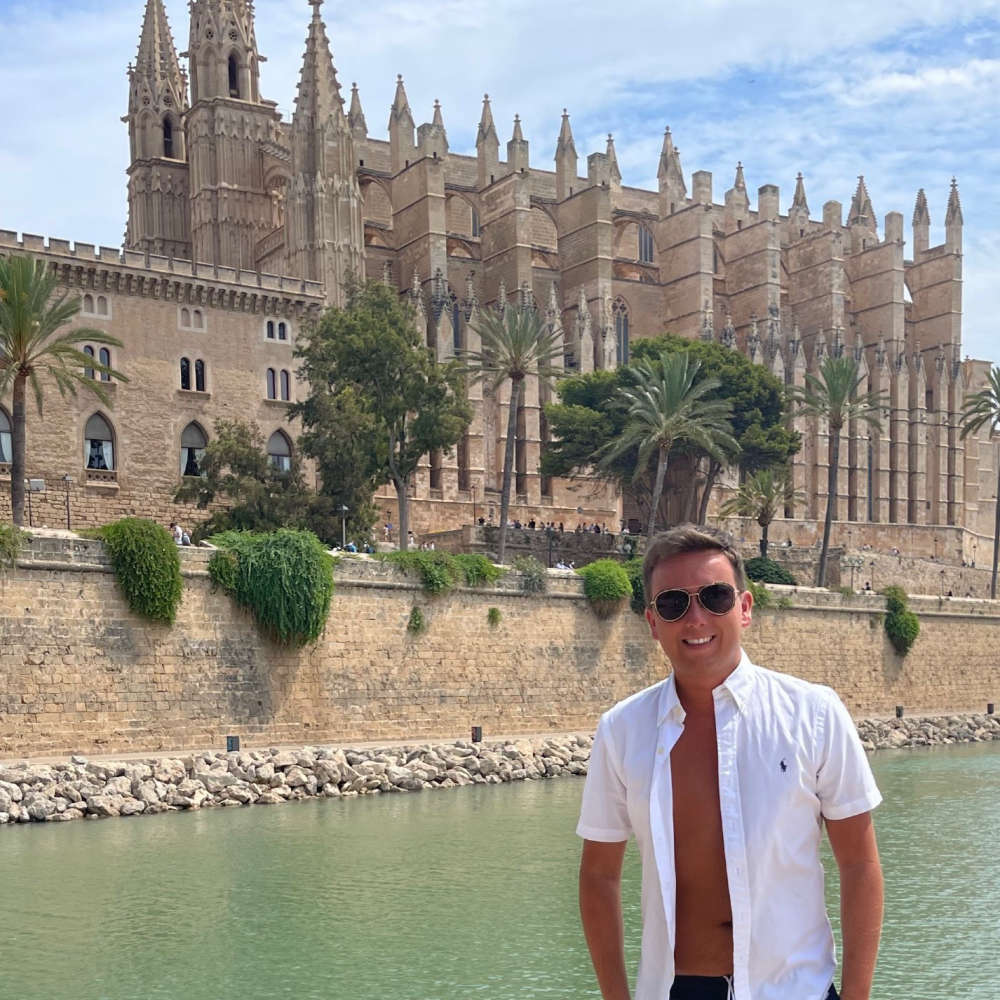 Conor Campbell
Conor is a multi-award winning travel specialist. Over the last five years, he has established himself well in the UK Travel Industry. New to radio, Conor is a bit of an entrepreneur and certainly one to watch for the future.
When Conor's not arranging luxury travel for his clients or helping other travel entrepreneurs grow their business, he can be found in the air! He has a passion for aviation and is working towards his private pilot's licence in Scotland where he is based.
---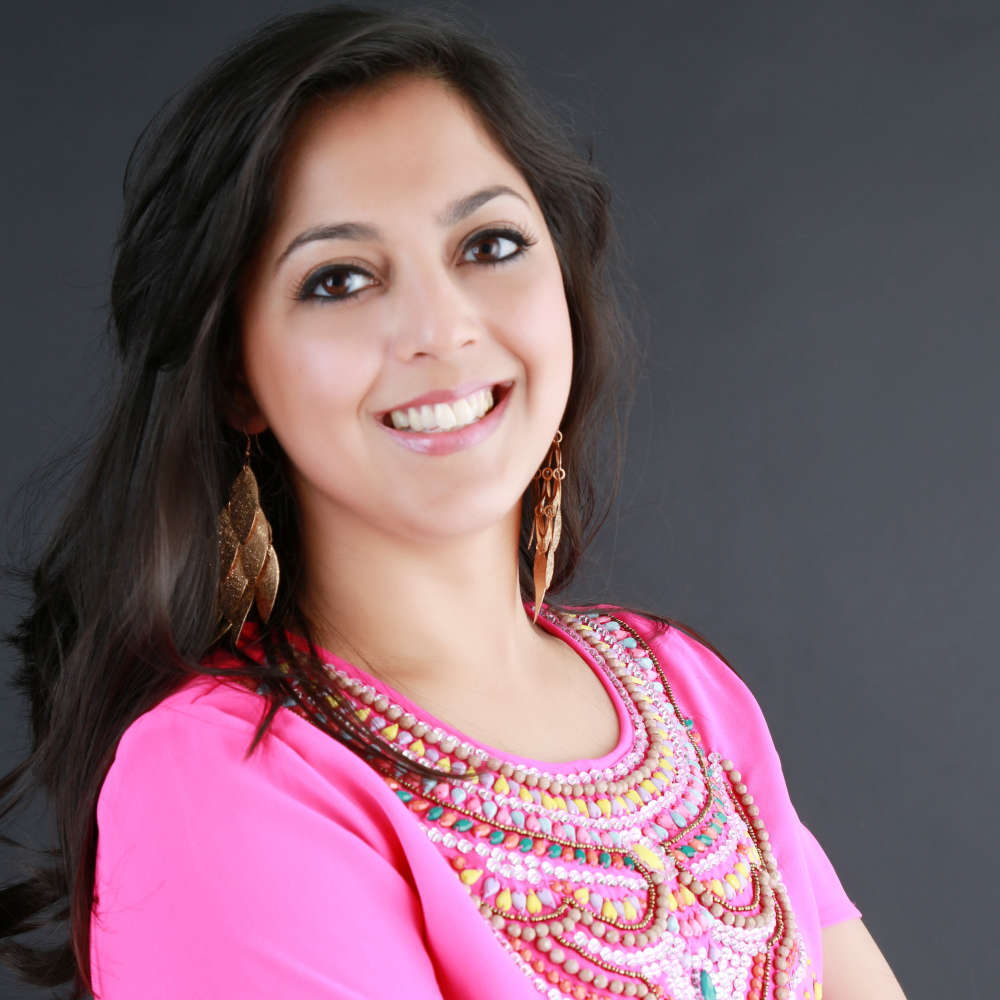 Asma Younus
Talented travel blogger Asma Younus heads up our weekly Global Gossip Show with stories of her many worldwide adventures. Asma took her first flight at just six-days- old, so feels she was almost born to travel. She grew up in Saudi Arabia and travelled across the Middle East, Africa and Far East with her family before moving back to the UK.
In 2013 her love of travel and passion for writing inspired her to start a travel blog, JetSetChick.com to share her thoughts and memories. It tied in perfectly with her career as a marketing professional. Her broadcasting experience includes a weekly show on BBC Radio Manchester.
---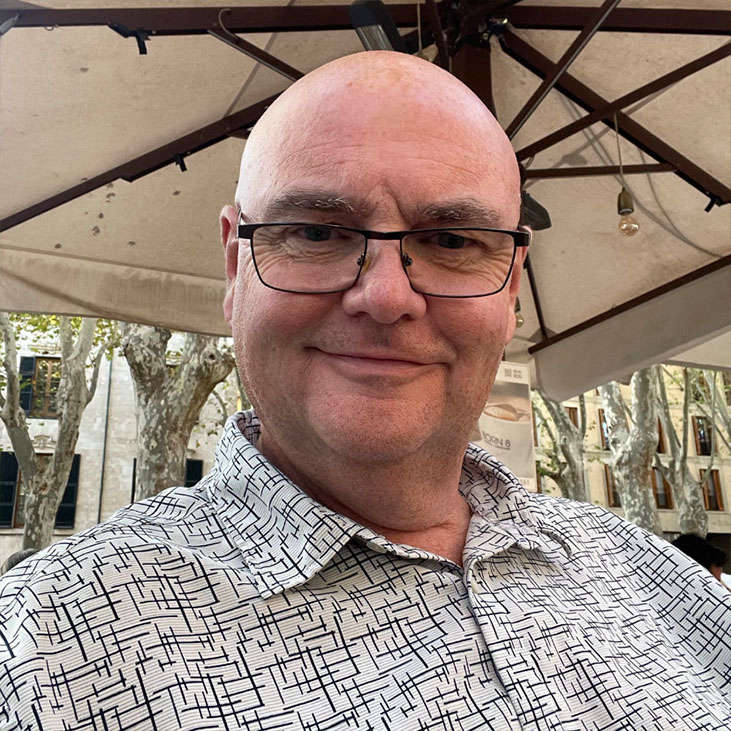 Mark Mitchell
Mark is a Yorkshireman now living in the Staffordshire Moorlands. He started in radio in 1984 and have worked on and off at Signal Radio, KFM, Imagine and The Hitmix. His hobbies include Motorsport, where I am a Clerk Of The Course for car racing in the UK, and fishing!
Mark feels that music is subjective and influenced by his mood at the time. He enjoys Heavy Rock right through to Michael Bublé. He also feels that the 70's Disco era is probably the best music genre of all time - and anyone can't go wrong with a bit of Night Fever or even the lovely Tina Charles 🕺🏼